Join PO.P+ for exclusive perks - Westfield London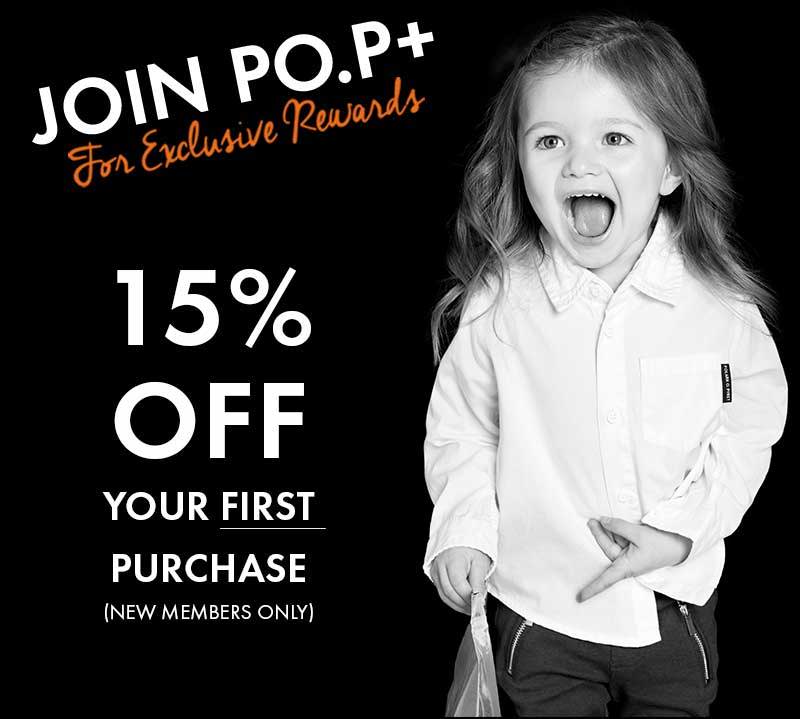 We are so pleased you have discovered our special brand of quality childrenswear and we hope you enjoy your shopping experience with Polarn O. Pyret. Enter your email address below to receive 15% off* your next full priced purchase .
You'll also be the first to hear about offers, new arrivals and you'll receive exclusive PO.P+ perks throughout the year.
Already a PO.P+ Member? Keep an eye on your emails for your exclusive PO.P+ perks!
*Introductary offer for new customers only and welcome offer applies to full priced items only. You can unsubscribe at any time. We take your privacy seriously, you can find out more here.
Full PO.P+ terms and conditions can be found here.
---
---