Sarah Sheppard Sea Life Collection
---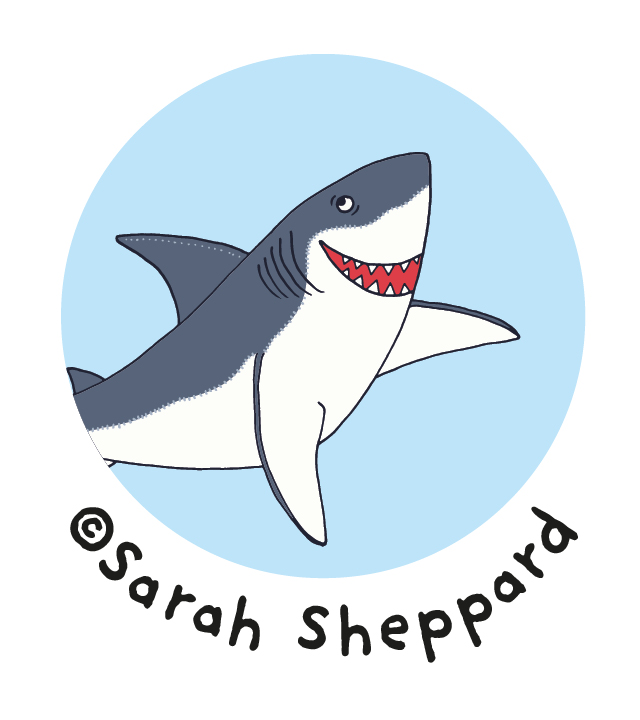 Make sure your little ones are ready for summer with our new sea life collection, inspired by the Swedish author Sarah Sheppard and her nautical themed childrens books. Having previously designed our hugely popular dino collection in 2021, this new collection includes aquatic themed cosy summer styles and swimwear.

Sarah grew up in both Sweden and Atlanta in the United States, and cites the experience of living in the US as the inspiration for her fascination with nature and the vibrant colours associated with her Polarn O.Pyret collections.

From your newborn baby through to 12 years old, the new Sarah Sheppard collection is perfect for your little ones and is sure to spark their imagination, and let them play freely partnered by their favourite friends from the deep. With clever features such as a pocket disguised as a sharks mouth or a babies hat that looks like a dolphin, don't miss out on being summer and beach ready with Polarn O. Pyret.
---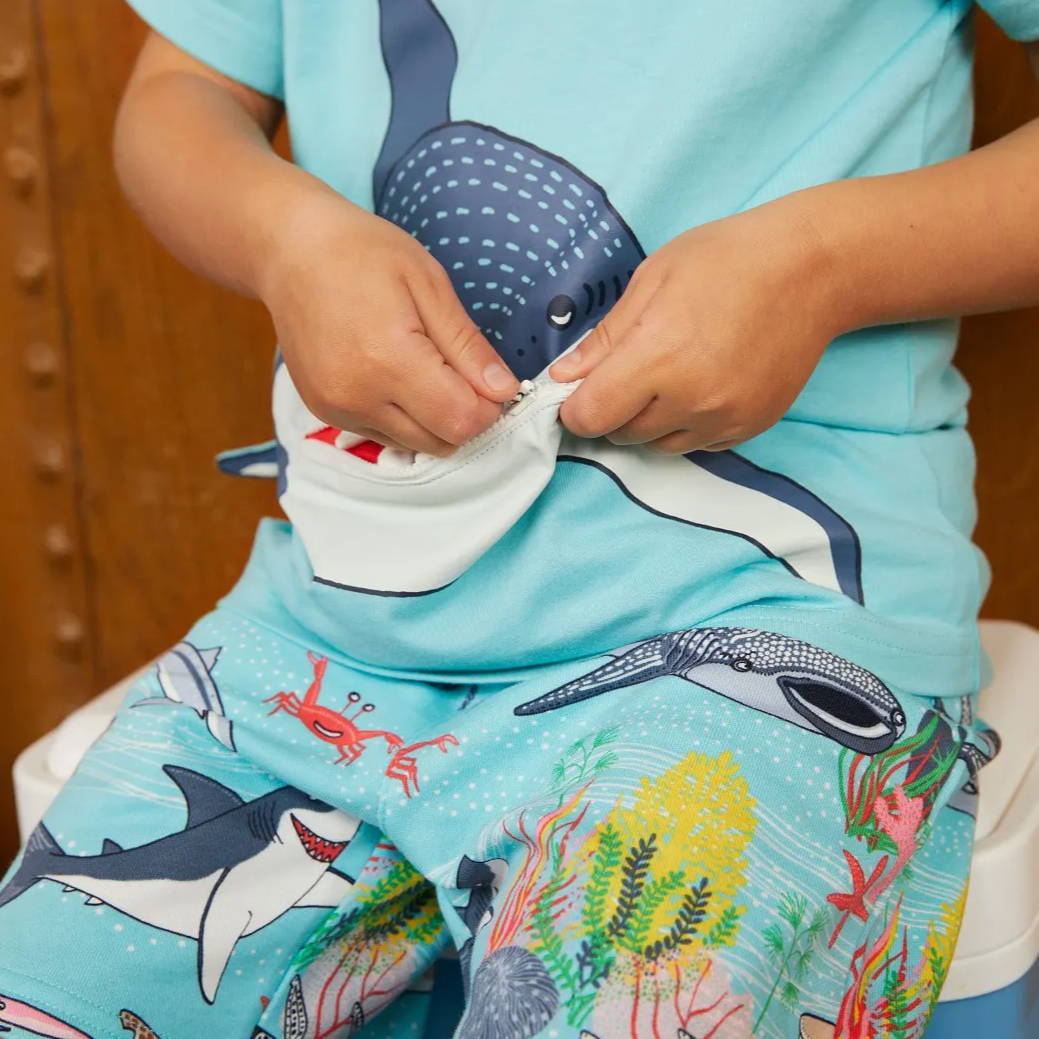 ---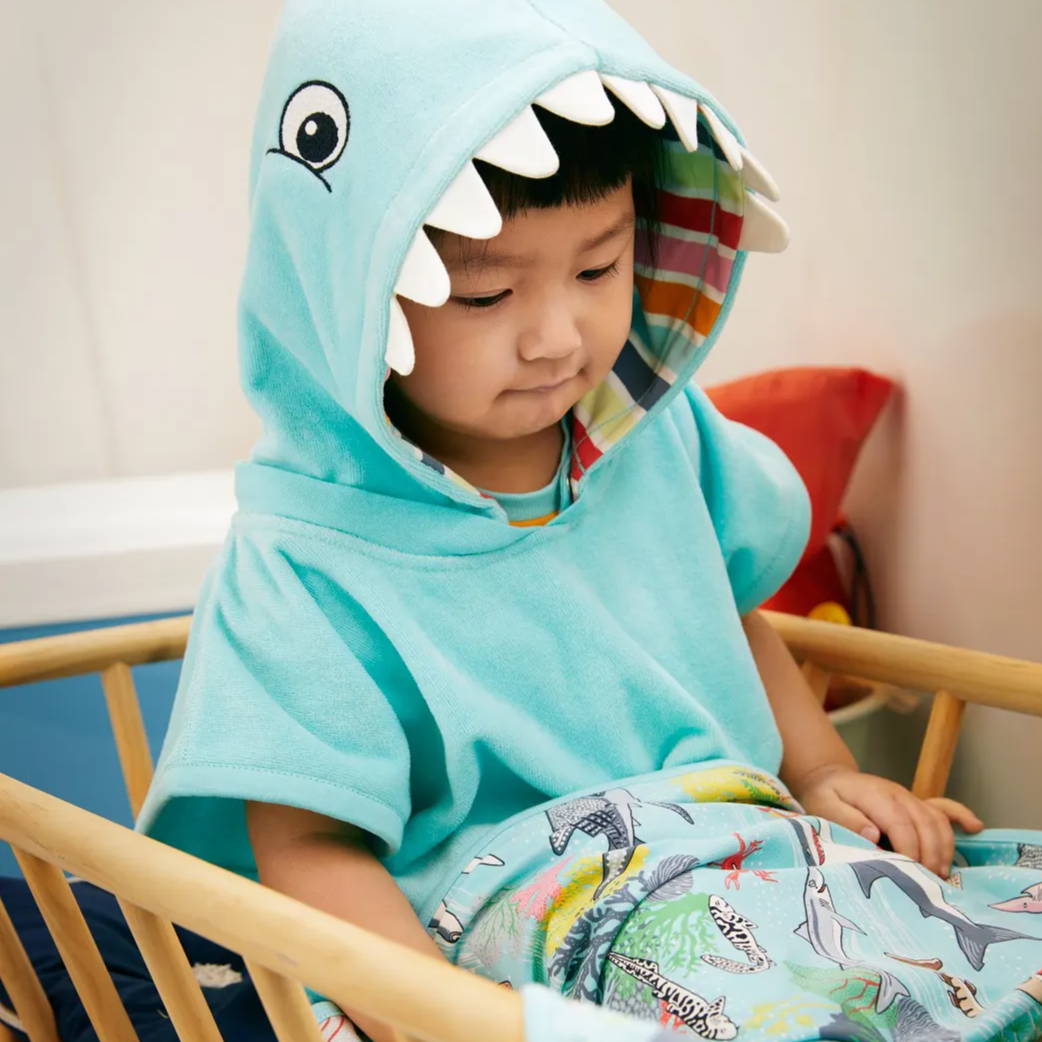 ---
---
---
---
---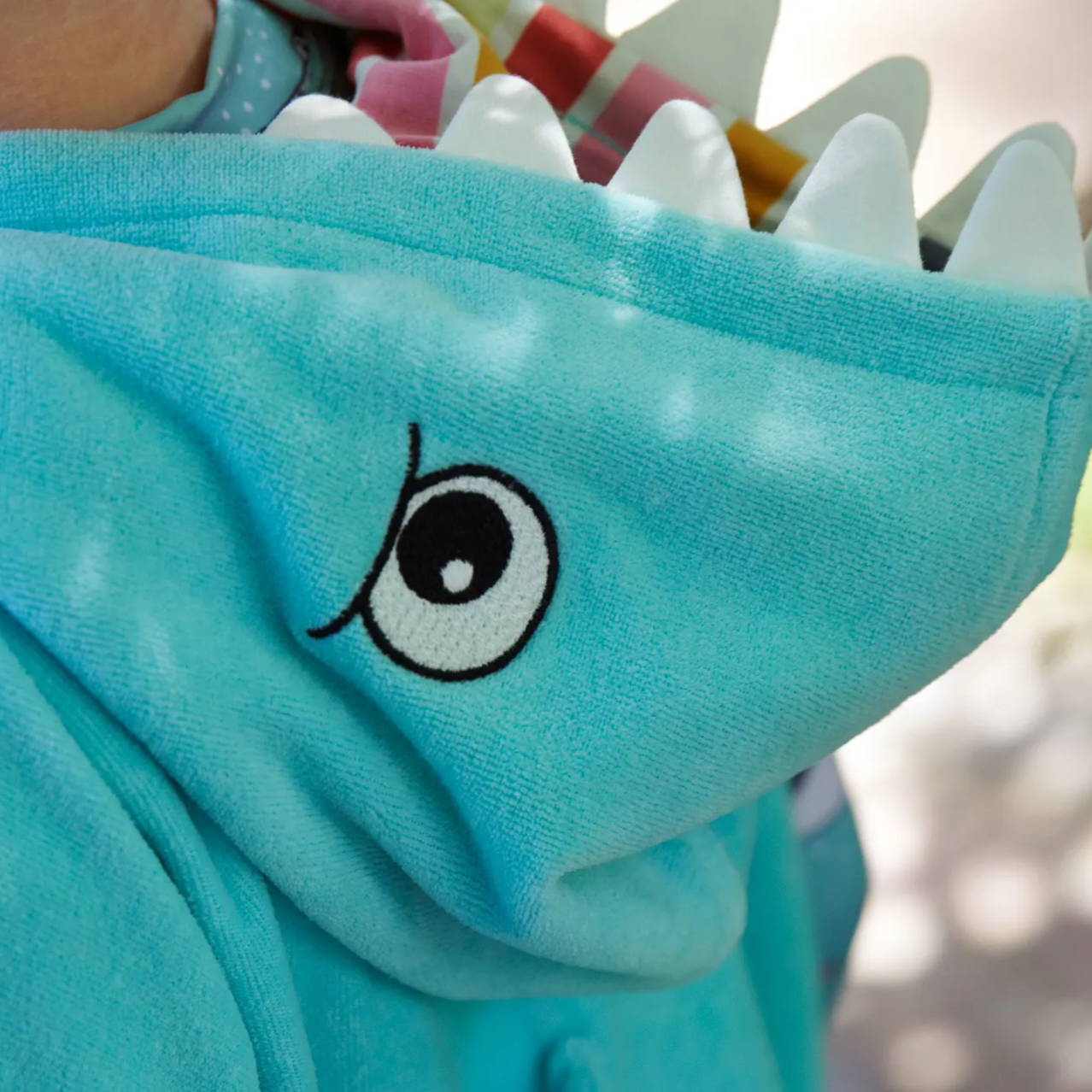 ---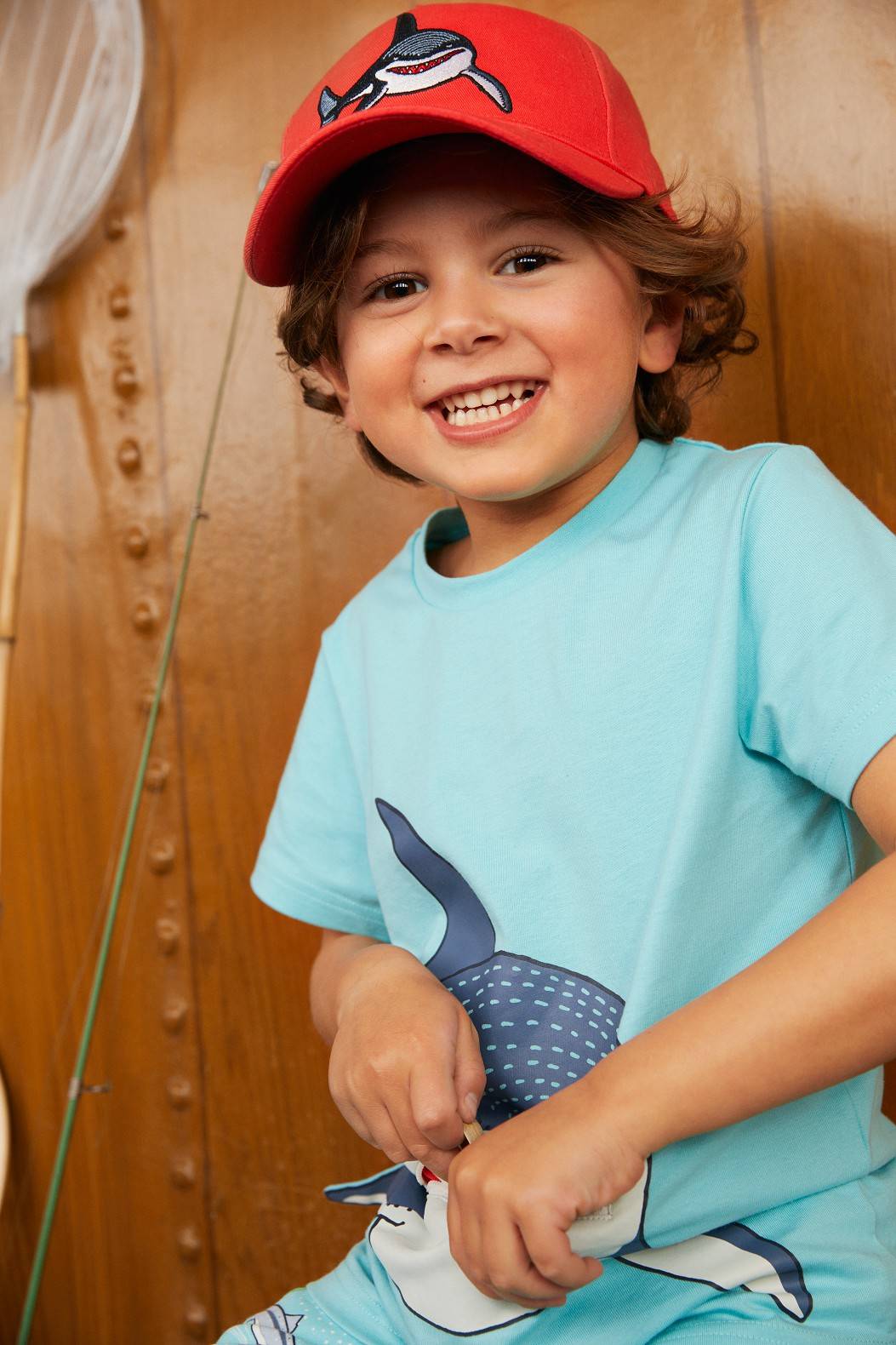 ---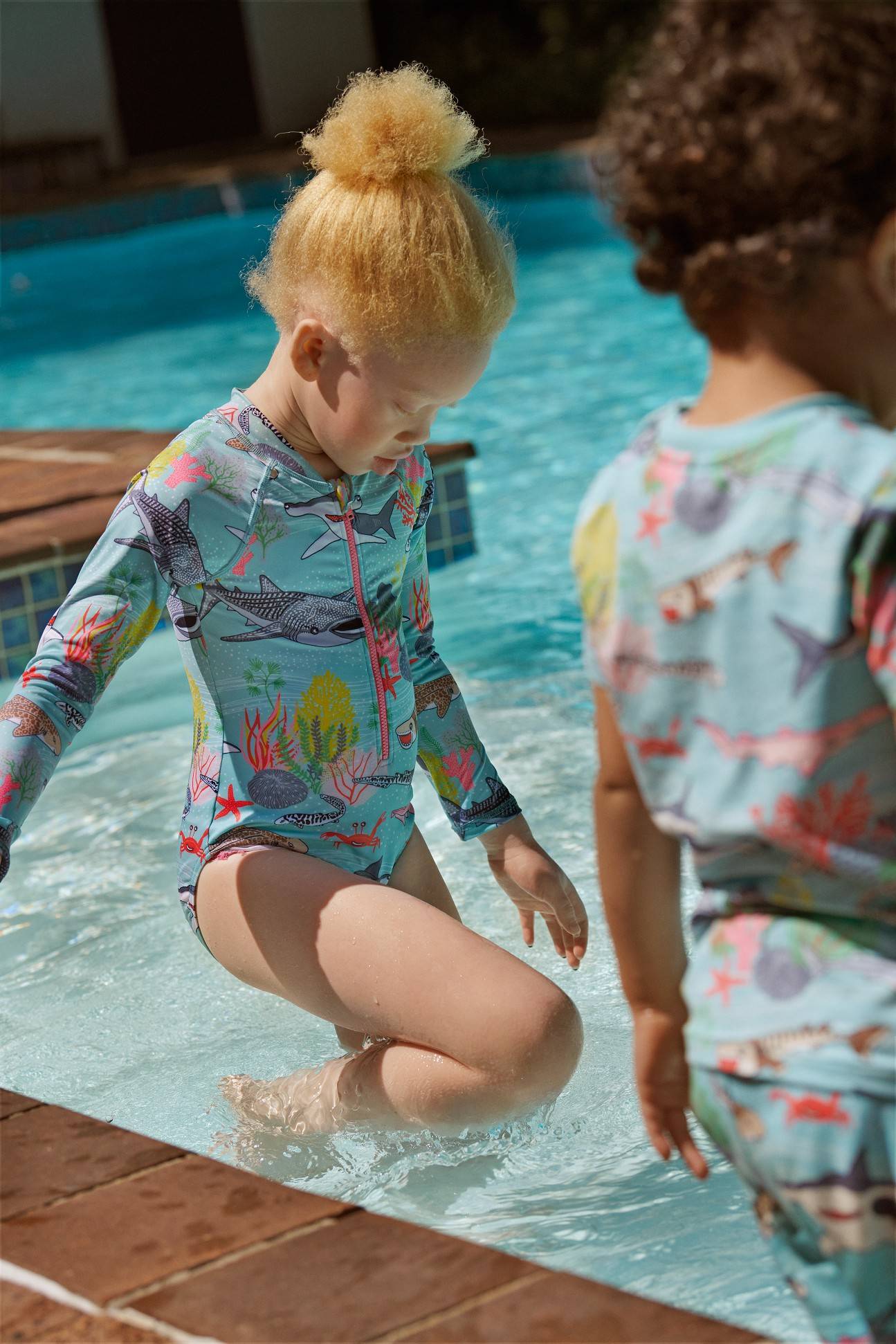 ---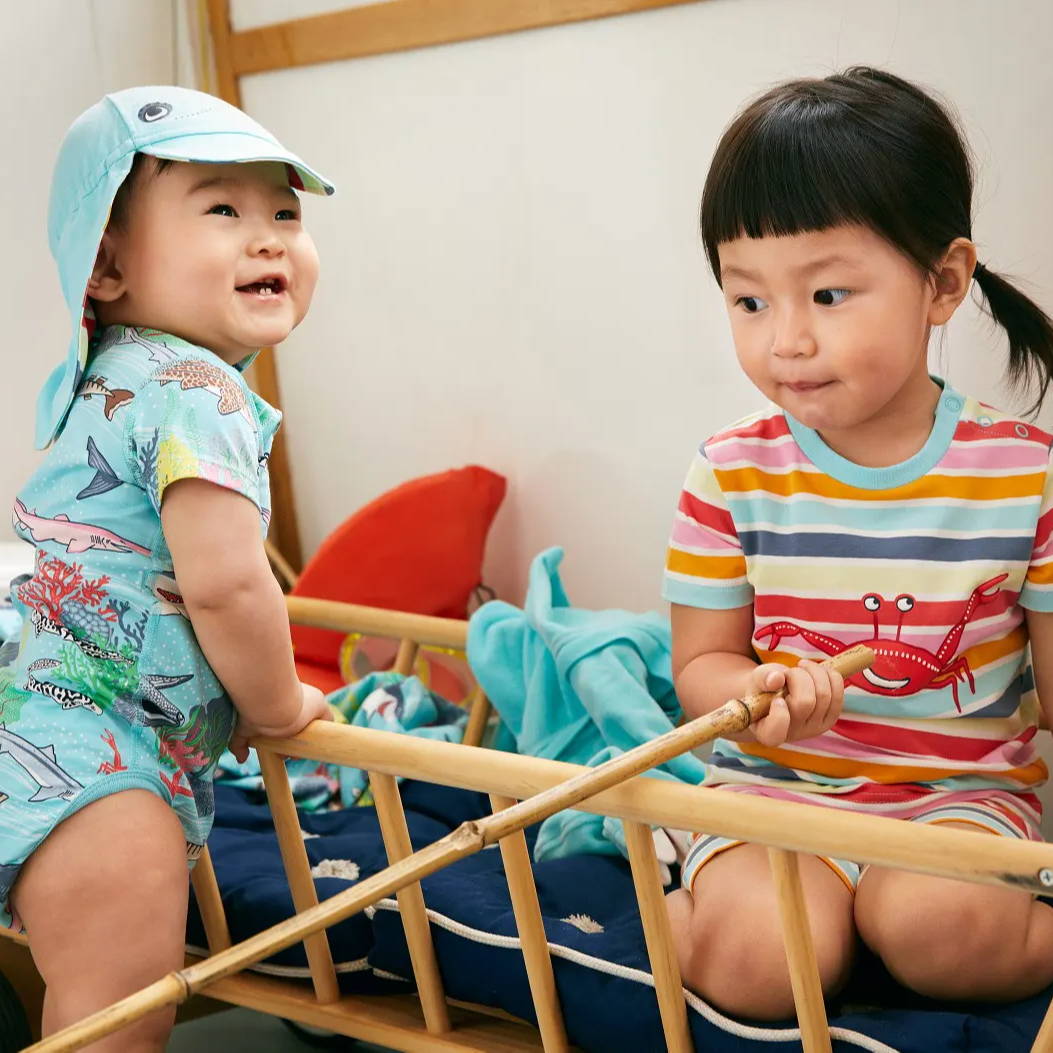 Interview With The Author
I've always had a fascination with sharks!

Back again with a new collection for Polarn O. Pyret and this time it is sharks and other aquatic animals in focus. Sarah has always been fascinated by sharks, but it was when she wrote the book "Important Maps" that the interest really picked up - although the commitment usually stays at the desk. - I'm a real desktop adventurer. For example, I know most about life-threatening mountaineering of K2 and Mount Everest, but would not survive for long on top of a mountain myself.

Diving with killer whales in Norway.

I have actually dived a lot! Not with sharks, but with the white shark's worst enemy - the killer whale. Me and three friends were up in northern Norway where killer whales had gathered in a fjord outside Narvik. At one point when we were snorkeling with dry suits, a curious killer whale appeared and swam up to us where we were bouncing in the Arctic Ocean. It swam slowly two laps around and examined us carefully by sniffing at our swimming fins. It seemed to wonder what strange characters we were. It was an incredibly surreal experience. Killer whales are incredibly beautiful animals, but also very, very big!

An encounter with a shark!

During a vacation in the United States, Sarah (almost) had her first experience with a shark. Together with her family, she visited her favorite beach, Siesta Key, Florida. It was dusk and Sarah started talking to a woman from the area. The woman looked out to sea and said: "Of course you should not swim at dawn and dusk, that's when the sharks are out hunting. Look, there are some fools bathing!" - It was of course my children - who were quickly ordered to get out of the water. I, who still grew up in this environment, had completely missed this little safety detail . So this happened before I started reading about sharks.

You should be afraid of the sharks!

Many people are afriad of sharks, but Sarah says that you do not have to be because accidents with them very rarely happen, although you should be afraid of the thought of them no longer existing. - On the other hand, you should be very afraid of the sharks. The number of sharks decreases every year and if they become too few, the entire marine ecosystem will collapse, which would be a disaster for the entire planet. Cheers sharks!


What is Sarah's favourite item from the collection?

I think the whole collection was fantastic, but if I have to choose one that I like a little extra much, it's probably the t-shirt with a white shark on it. The mouth can be opened with a zipper and inside there is a pocket with space for a better stone collection - and the shark's teeth of course!
---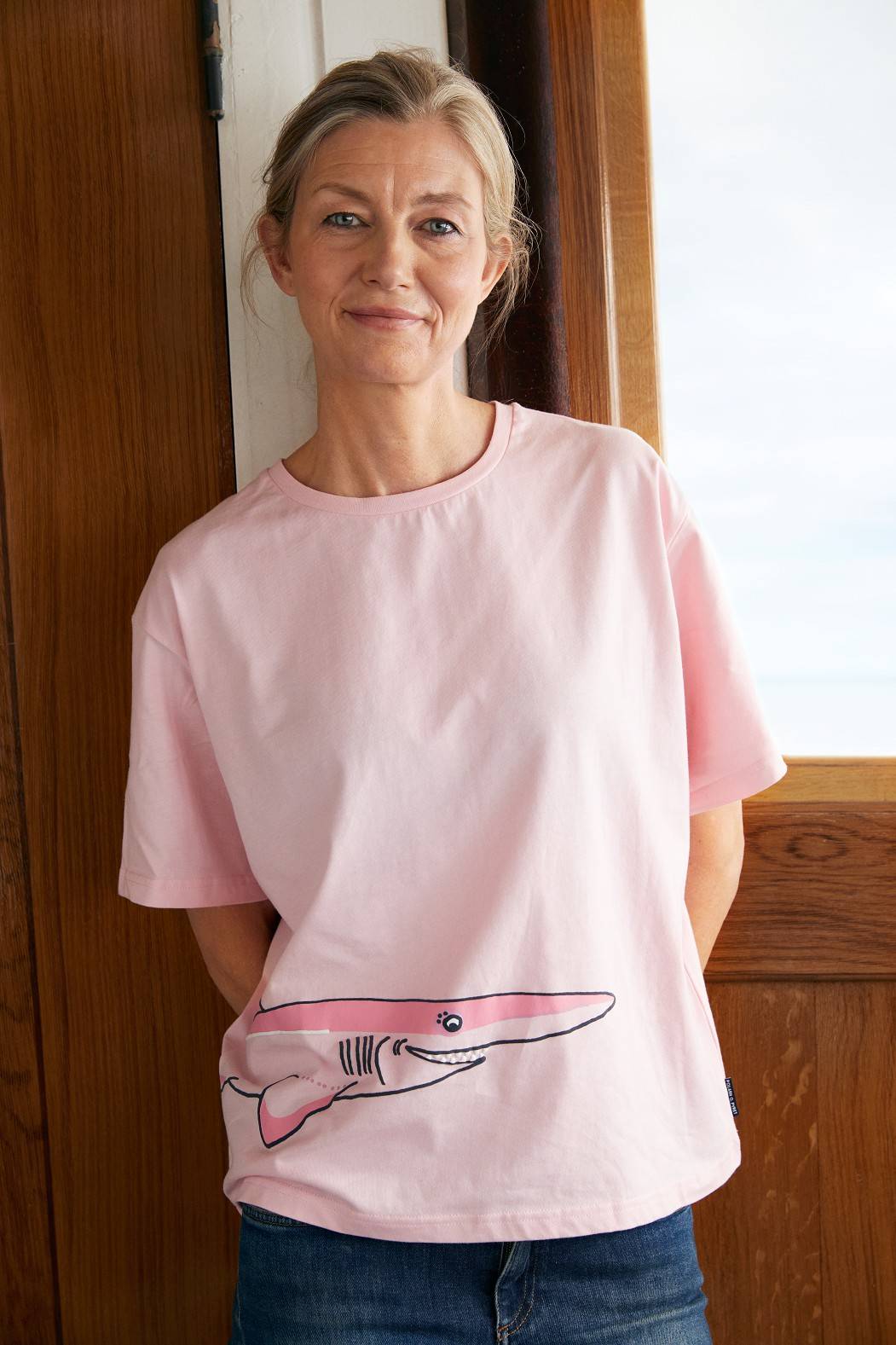 ---